In today's world of gaming, the Nintendo Switch stands out as a versatile and innovative platform. With its unique hybrid design, it caters to casual gamers and serious enthusiasts alike. Given its ever-growing library of fantastic games, compiling a list of the best titles can be challenging. Here, we present ten must-play Nintendo Switch games that offer a mix of genres and cater to players with varying preferences.
1. The Legend of Zelda: Breath of the Wild
At the top of our list is The Legend of Zelda: Breath of the Wild – one of the most ambitious and expansive entries in the beloved franchise. Breath of the Wild reinvents the open-world genre with its breathtaking visuals, engaging gameplay mechanics, and a vast world ripe for exploration. Players step into the shoes of series protagonist Link as they uncover Hyrule's rich history, solve challenging puzzles, and battle formidable enemies. Every corner in this meticulously-crafted world beckons players with exciting discoveries.
2. Super Mario Odyssey
Super Mario Odyssey brings everyone's favorite plumber back for an exciting 3D adventure filled with inventive gameplay mechanics that take full advantage of the Switch hardware. With intriguing new capturable enemies using Mario's sentient hat Cappy, this game invites players to explore a wide range of sandbox-style levels teeming with unique themes and challenges. From bustling cities to desolate deserts, Odyssey delivers an experience that long-time fans will love while captivating newcomers to the series.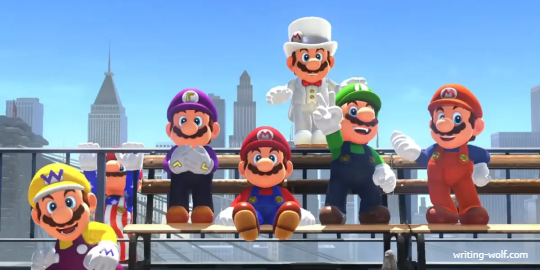 3. Animal Crossing: New Horizons
An instant hit among fans seeking respite from everyday life stressors or social-distancing realities during its release in early 2020, Animal Crossing: New Horizons is a relaxing life-simulation game that allows players to create their personalized island paradise. With its tranquil charm, extensive customization options, and lovable characters, it's easy to lose track of time as you invest hours in cultivating the perfect island community filled with vibrant flora, adorable fauna, and friendly neighbors.
4. Mario Kart 8 Deluxe
Mario Kart 8 Deluxe takes the tried-and-true formula of colorful characters and chaotic courses from previous titles and amps up the excitement. The game boasts impressive visuals and a diverse array of tracks inspired by Nintendo franchises alongside classic courses that have been revamped for the Switch. With smooth controls, an array of wacky power-ups, split-screen multiplayer support, and online play options, Mario Kart 8 Deluxe is an essential addition to any Switch library.
5. Hollow Knight
Developed by indie developer Team Cherry, Hollow Knight is a beautifully crafted action-adventure Metroidvania-style game set in a captivating subterranean world known as Hallownest. Players control an enigmatic bug-like knight wielding a needle sword as they traverse through interconnected areas overflowing with atmosphere and detail. The captivating hand-drawn art style blends harmoniously with the melancholic soundtrack to create an immersive gaming experience accompanied by challenging exploration and combat mechanics.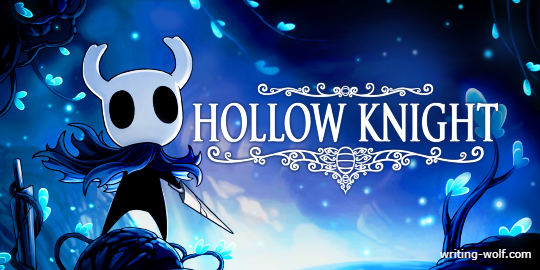 6. Hades
Hades is a fast-paced roguelike action RPG developed by Supergiant Games that follows Zagreus, Prince of the Underworld in his quest to escape Hades' realm. Combat is rhythmic and addictive while boasting varied weapons and power-up combinations that keep each run fresh – character progression ties beautifully into its Greek mythology-inspired narrative delivered through snappy dialogue instead of lengthy cutscenes or monologues. This balance between fast gameplay and engaging storytelling makes Hades a standout title in its genre.
7. Celeste
Celeste is a 2D platformer that tells a heartfelt story about the main protagonist, Madeline, and her journey to climb the titular mountain. This challenging game features intricate level design, tight controls, and engaging gameplay that urges players to reach new heights. Interspersed with handcrafted pixel art and an emotive soundtrack, Celeste stands out as an essential indie title – fans of classic platformers will appreciate the difficulty curve, while casual players will be captivated by its narrative.
8. Super Smash Bros. Ultimate
A fan-favorite franchise returns with Super Smash Bros. Ultimate – a massive fighting game that boasts an incredible roster of over 70 unique characters from various gaming franchises, including Mario, Pokémon, The Legend of Zelda, Street Fighter, and many more. With its fast-paced action for up to eight simultaneous players in local or online multiplayer modes, this is a perfect party game or competition platform for gamers looking for fierce rivalry or friendly fun.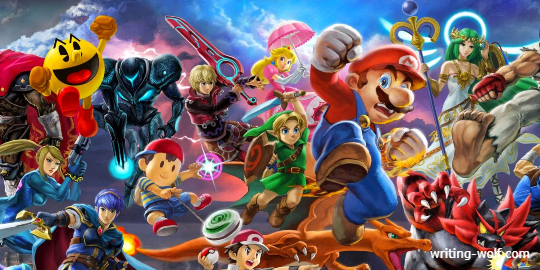 9. Stardew Valley
Stardew Valley is a delightful farming simulation role-playing game developed by ConcernedApe that draws inspiration from Harvest Moon's classic charm while introducing new features and depth that have since made it an indie darling. Players inherit a run-down farm in the idyllic Stardew Valley and spend their time tending crops, raising animals, mining resources in caves filled with monsters, and forming strong relationships with diverse NPCs while unraveling the mystery surrounding the town's history.
10. Untitled Goose Game
Rounding out our list is Untitled Goose Game – an unexpected hit where players control a wily goose wreaking havoc upon unsuspecting townspeople just trying to go about their day-to-day lives. Armed with honks and creative mischief, this quirky stealth sandbox-style game is equally parts hilarious and absurd while offering satisfying puzzles that will challenge and amuse players in equal measure.
The Nintendo Switch game library offers a wealth of diverse and immersive experiences catering to various gaming tastes, from blockbuster hits like The Legend of Zelda: Breath of the Wild and Super Mario Odyssey to hidden indie gems like Hollow Knight and Celeste. With brilliant games far exceeding our list of top ten, there is no shortage of fantastic titles awaiting your discovery on this innovative platform.